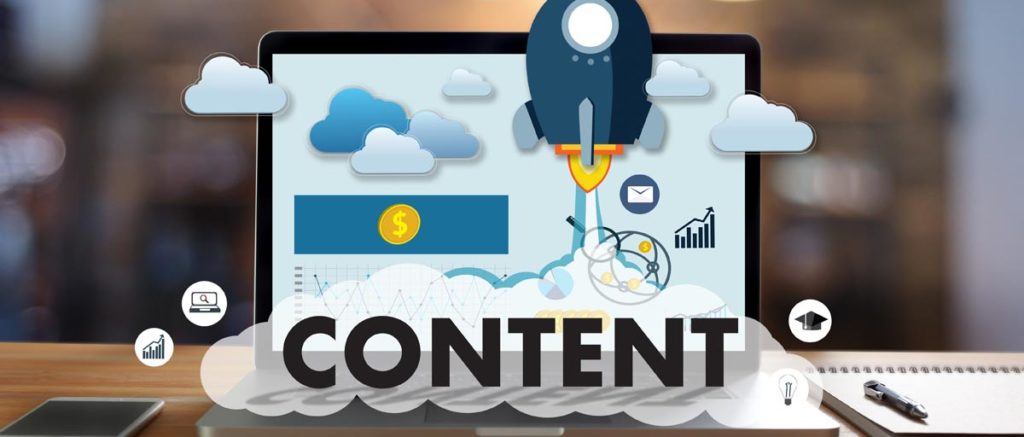 What Is Content Marketing & How Does It Impact My Practice?
In the world of digital marketing, content marketing is one of the most effective methods of building trust and brand exposure. From Search Engine Optimization (SEO), to Online Advertising, the content you select is vital to the success of your marketing efforts.
How Does Content Marketing Affect SEO?
In order to get the most out of your SEO services, it is imperative that you have quality, engaging content. Google wants to show their users fresh content that answers a question clearly and effectively. For your service pages and home pages, it is important to have content that is engaging and provides a positive user experience. This helps improve user experience and allows you to optimize more content for ranking purposes. In terms of Google, having unique and fresh content on the site regularly is critical to ranking for more keywords. The better your content, the higher your chances of securing more competitive keywords and getting in front of potential patients. However, it is important to not change the core content on your site once you have it optimized, and it starts performing well. In order to continue providing fresh content to your website, there are a number of things you should be doing.
Some of The Content You Can Post Includes:
Monthly Blogging
Google My Business Posts
Press Releases
Videos
Now you may be thinking, "why do I need to be producing content regularly?" This is a great question. The reason you need to have new content on the site is because Google at its core wants to show their users the best answer to any question that they type in. So, if you are composing articles and posting blogs about what questions are being asked, your blog has the opportunity to rank, or even receive a Google featured snippet. This can help give your SEO a boost, as it shows that Google is beginning to see you as an authority on that topic and in your industry.
How Does Content Marketing Affect Social Media Marketing?
When it comes to Social Media Marketing, you also need high quality content, albeit in a different way than you would with SEO. In the world of SEO, you want to have between 500-750 words of content per page, and make sure that it's fine-tuned and dialed in to produce results over a long period of time. When it comes to Social Media, you want to post high-quality content that gets a patient to engage with your brand. You want to include pictures, video's, and content that gets people to like, comment, and share your content. The goal is to build brand awareness, and engage with people in a positive way.
What Makes Content Marketing Effective?
When it comes to content marketing, the secret to successful campaigns is to provide value to your patients. If you are able to provide content that is valuable to your audience, you will leap ahead of your competitors that are only posting blogs and social media posts to check the box and obtain minimal engagement. When you post high quality content that engages your reader and provides overwhelming value to them as a person as well as a potential patient, you build brand awareness and consumer trust.
How do you provide value with content? The secret to that is to answer questions! If you can compose blog posts, social media posts, and ads in a way that draws your visitors in and answers a question, you can count on that person turning to you the next time they need advice or help.
Content doesn't always have to be blogs, articles, or social media posts. Something as small as taking pictures of your office, or of your brand can have huge impacts down the road. Nowadays, consumers are doing more and more research into whom they conduct business with. Having pictures of your office, regular social media activity, and routine content published to your site shows that you care, and that you will give them a better experience than an office that may not be performing these activities.
-Mike Shoun, President and CEO
Previously published at https://www.thedentistsnetwork.net/dmktg14.html