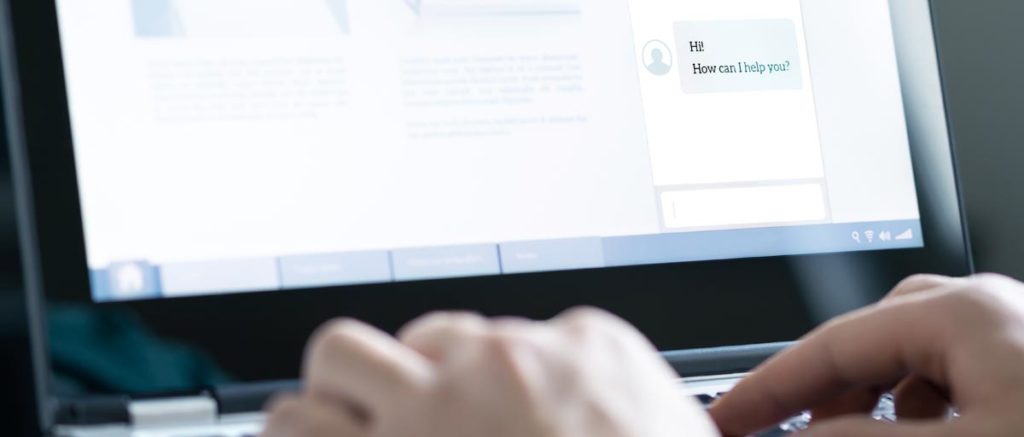 Patient Care Doesn't Start at The First Visit
Welcome to 2020! It's time to consider how you can effectively engage and effectively provide patient care to current and potential patients outside of the office. With your current and potential patients consuming video content on a regular basis and needing a faster reply to their questions and concerns, you need to equip your practice and your team with the tools to meet these rising needs. Two of the biggest trends of 2019 (and 2020) are video marketing, and a chat solution for your website.
You're probably thinking that "video production is expensive, and I can't afford to hire someone to monitor website chats", and you would be correct. However, there are other options available! Chat Bots have risen in popularity, and most importantly, effectiveness. If you go to any popular company's site (example, Verizon) you'll notice that they have a Chatbot that has been developed to meet the needs of their customers. You can find support documents and get answers to your questions quickly without having to call Verizon and sit on hold. Chat bots for Dental Practices can serve the same function and get the information that you need to turn your website visitor into a patient.
What Should I Look for in a Chat Bot?
There are several different options and kinds of chat bots, however if you are considering a chat bot, there are a few things you need to take into consideration. Number one is functionality. Is the addition of this chat bot going to slow down your website speeds and tank your SEO? If you have a good hosting plan in place, and a good website, probably not. However, there are chat bots out that due to how they were developed, they can slow your site down just enough to matter. The deciding factor for whether that new patient goes to your website vs your competitors can be 2 seconds of load time.
The Second topic of consideration is customizability. Every practice is different and using a pre-built chat template simply isn't going to cut it. This is a tool that is supposed to quickly capture lead information and get it to your team to make reach out and establish contact with the patient. You want the chat flow to sound human and engage the patient so that they feel that their concerns and needs have been met, and to connect them to your practice.
The third, and last, topic of consideration is support. Chat Bots can be wonderful tools, but they are just that. Tools need maintenance, and someone checking to make sure that your chats are being completed, and that your brand is being accurately represented. A solid support team (from your marketing company or chat provider) needs to have the ability to support the platform, as well as ensure that it is fully customized to the needs and tone of your practice.
How Can I Produce Video for My Practice & My Marketing Team?
According to Cisco, over 80% of the worlds internet traffic is projected to be video consumption by the end of 2019. With the traffic consumption being dominated by video, it's important that you are producing video to continue engaging with your patients.
Did you know that YouTube is the 2nd largest search engine in the entire world? With billions of hours worth of content being consumed every single day, YouTube is another search engine that you can leverage to obtain more exposure and provide more content for your patients to consume. Producing video doesn't have to be difficult, time consuming, or expensive. There are DIY video marketing solutions that allow you to create engaging videos for your patients, within 15-20 minutes or less. You can also record video a number of different ways (such as your phone, iMovie for mac, and other programs). In order to get the most out of your video marketing efforts, it's important to prep your topics, and yourself.
When preparing yourself, or your staff, to produce video for your business, it's important to prepare the area. You want to ensure that the background looks organized and professional, and that whoever is recording the video for your practice is in professional attire, preferably with company apparel. Next, you want to ensure that you have done some research on what you are creating a video for and create touch points for your team to help guide them along the recording process.
Lastly, practice your talking points in front of the camera when it isn't recording. Projecting a confident, authoritative voice on whatever subject you are discussing is essential in curating engagement and getting people to watch your videos.
-Mike Shoun, President and CEO
Previously published at https://www.thedentistsnetwork.net/dmktg15.html